Sara and Josh chose to have a very relaxed wedding focused on family, friends, and the two of them. Josh is from San Diego and Sara is from Boston so they are actually having 2 receptions, one here and one on the west coast. I was so happy to be a part of their day here in Boston and they planned everything so perfectly:) They chose an outdoor wedding at the beautiful—and sort of unknown—Gore Place in Waltham. Josh was a bit skeptical of planning an outdoor wedding because of the east coast's crazy weather, but they ended up with a beautiful (albeit slightly overcast) day for their celebration. Something about the way these two interact just makes me smile. Remember how comfortable they were together during their engagement session? Well, on their wedding day they brought that with them and created a beautiful and comfortable event—complete with homey details like wildflowers in mason jars, chocolate bar seating "cards", Blueribbon Barbeque (soooooo yummy), and Veggie Planet for those vegetarians out there (and people like me who love good vegetarian fare). Sara and Josh, we loved being a part of your wedding day and we hope your second celebration out west is awesome too! Alright, here are the photos:)

Family and friends—please click here to sign the guestbook if you would like to be notified when Sara & Josh's wedding gallery is released.
So, if you don't know by now how much I love a first look you haven't been following my blog. LOVE a first look and Sara and Josh are just another reason why!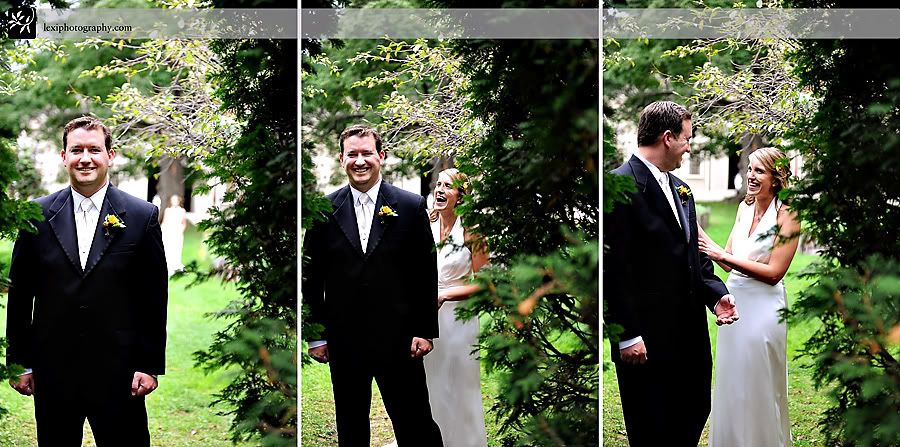 The bridal party was great. I really like when I get enough time to set up something fun and different for photos:)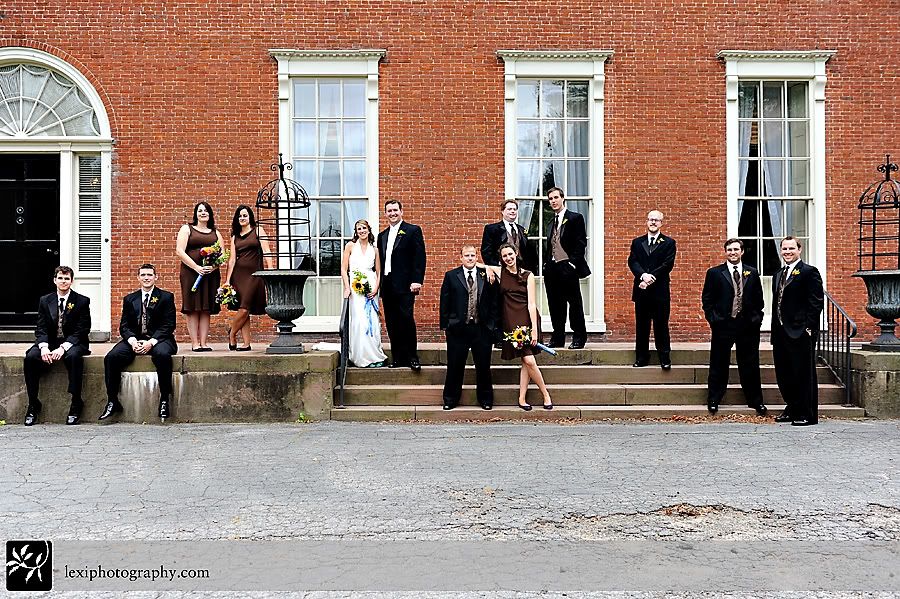 This is just adorable!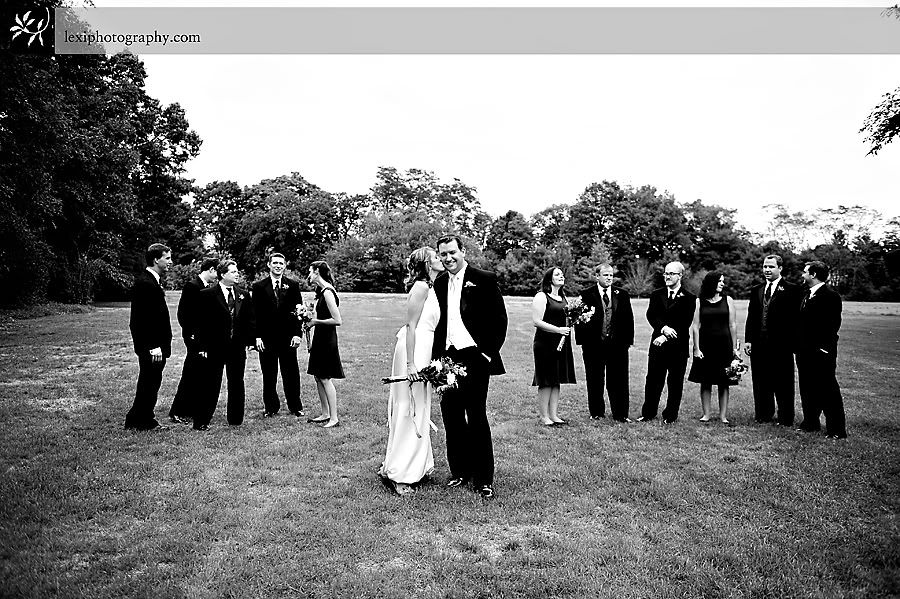 Sara had the girls all wear flats and so it made it super easy for us to walk around the grounds and the lawn.

Here's my angle.

And Jess's angle.

Gore Place has this great brick house with triple sash windows and it was a beautiful backdrop.

Might be my favorite from the day!

Everywhere I put these two they just went right into photo mode…have I mentioned that I love my clients?!?!

Ow…owww!

Ring shots.

I couldn't choose between these two ring shots so I'm posting them both. It's my blog and I can do what I want to!

The details were all great. Sara got Josh these special cufflinks that represent his old home and his new home:)

Sara's something blue.

Ceremony time…love this series.

This will forever be a favorite moment for me…I love the walk back up the aisle as Mr. and Mrs.

Sara and Josh didn't choose an exact color scheme, but there was a lot of green and orange and brown and I loved the mason jars filled with wildflowers:)

A more traditional shot.

My favorite tree!

The toasts were all great and we got lots of fun moments like this one.

First dance.

Credits:
Gown: Amy Kuschel
Bridal Boutique: Bella Sera
Bridesmaids Dresses: J. Crew
Hair & Makeup: Fresh Hair
Flowers: Josh's mom, Sara's mom, and Sara's aunts
Cake: Konditor Meister
Caterer: Blue Ribbon BBQ and Veggie Planet
Venue: Gore Place
Day Of Coordinator: Alexis :: AYS Event Planning