Is it just my luck that I would get a head cold at the beginning of one of my busiest weeks of the year?!?! Really, I have been working so hard (alright, alright…and playing a little hard too) and so I came down with my first cold of the season. I get about 12 colds a year so I'm not sure what I expected? It's not a really terrible cold yet (knock on wood and cross your fingers for me) but enough of one to make me complain about it CONSTANTLY :) Hey, it just keeps the people around me on their toes. So should I really be up right now working at my computer and blogging. Probably not. Am I? Abso-friggin'-lutely. Leah has been waiting soooooo patiently for this post and I am ecstatic to get it up here for her:)
Gosh I just loved this wedding! Leah and Brian got the most stunning weather for their wedding—eighty degrees with low humidity and sunshine abounding everywhere. I was just smitten with the colors, pink and grey, and it was carried throughout the flowers and dresses and shoes and boutonnieres. It took place at one of my favorite venues and the band kept the party hopping all night and Leah & Brian themselves, well they were kind of awesome too:) They smiled the WHOLE entire day, which makes me happy. Obviously. So onto the photos!
I was so excited when I saw Leah's gown. Amazing…you'll see:)

Here Leah was attaching a photo of her grandmother onto her bouquet, loved this moment.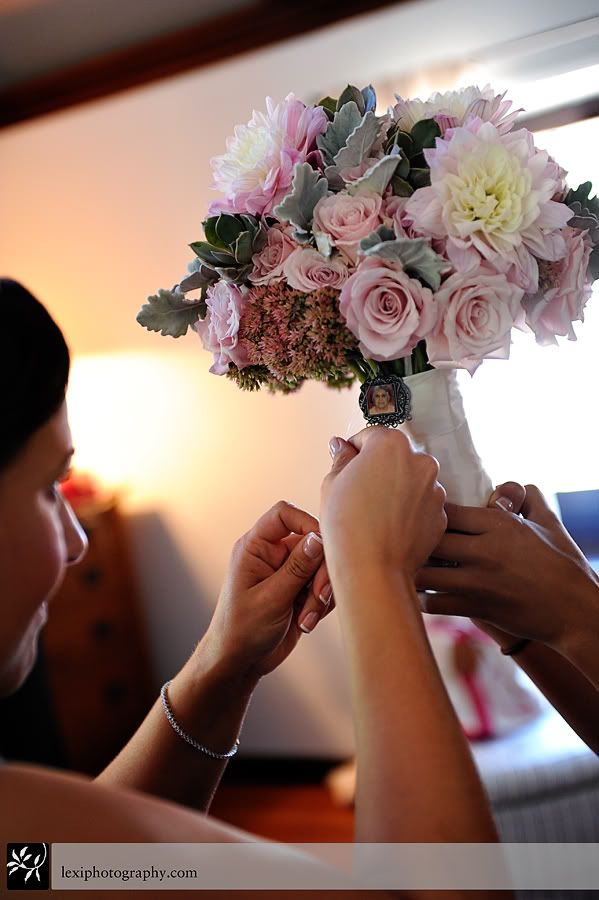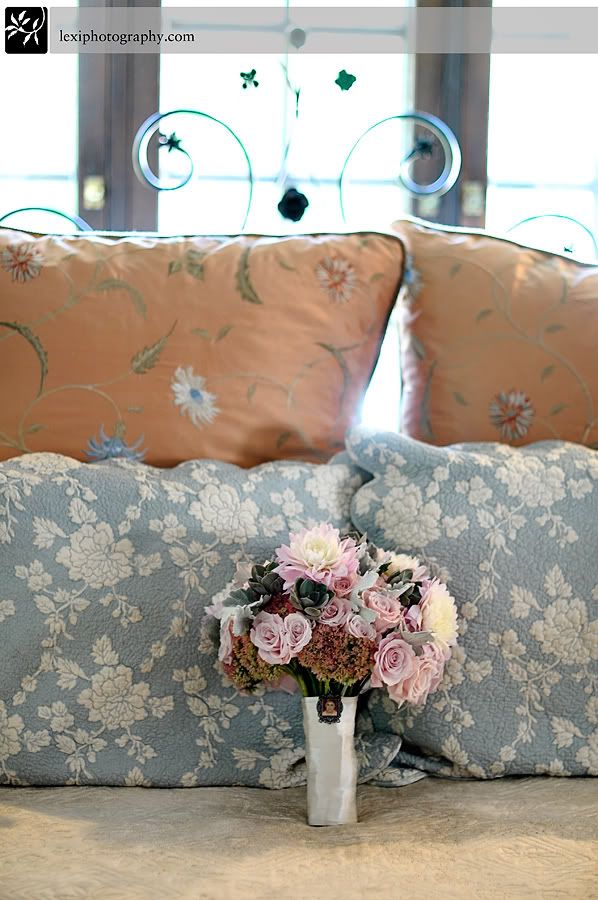 Here are a few of the adorable pink and grey details. Love.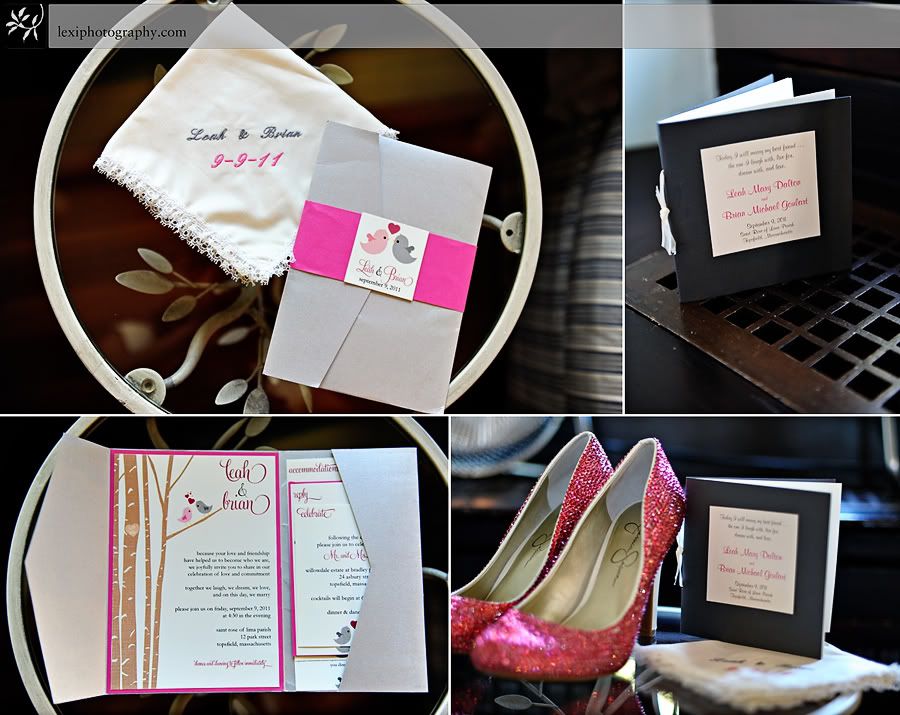 Yup, couldn't take a bad photo of Leah.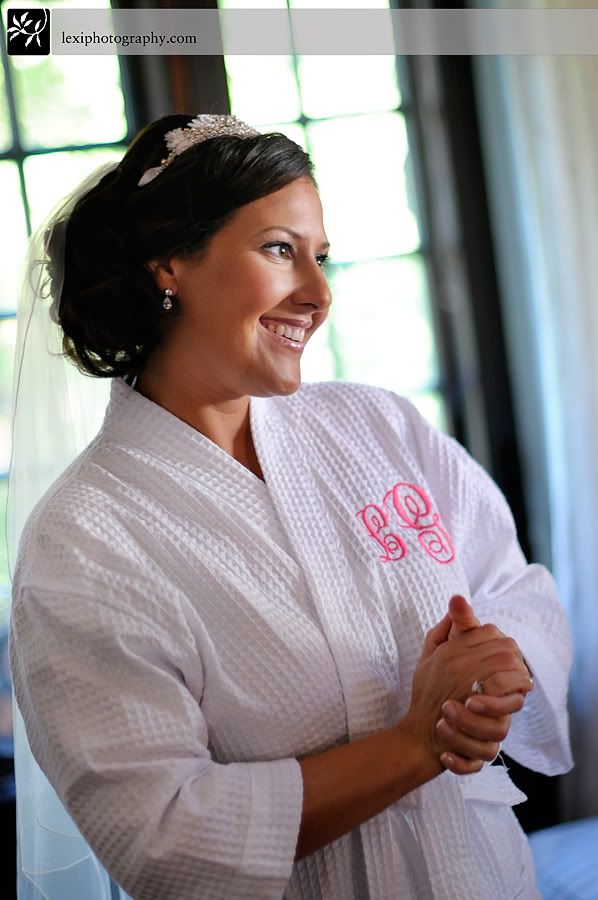 Leah, you're cute, just thought you should know:)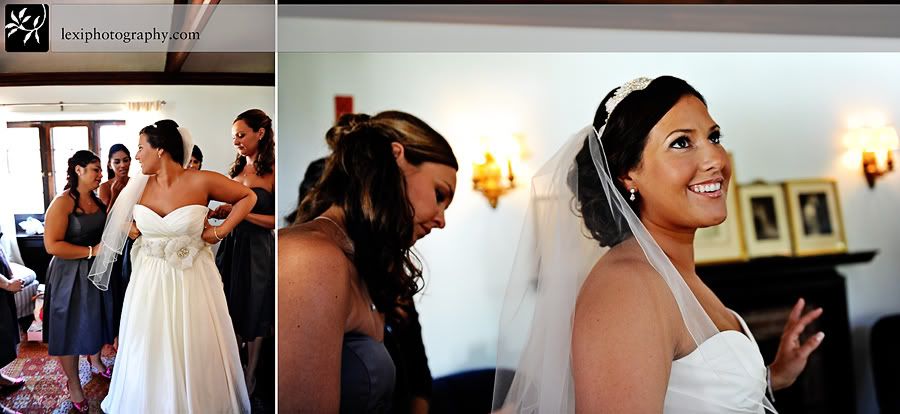 While the girls were getting ready the guys were fixin' ties:) These were grabbed by my friend Nicole who was along for the day:)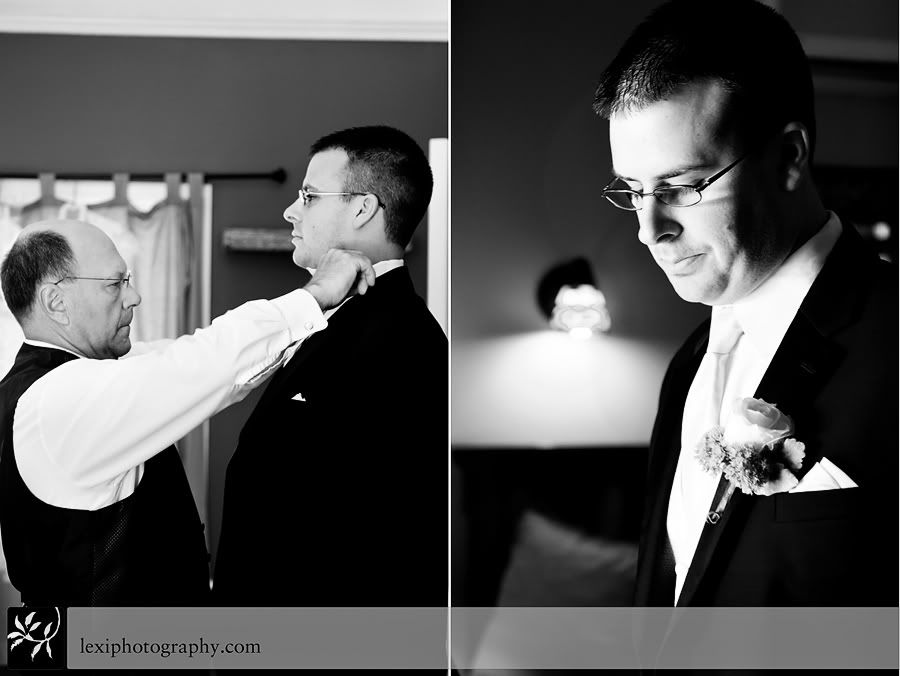 Leeeeaaaaahhhh! I love this shot of you. Just love it!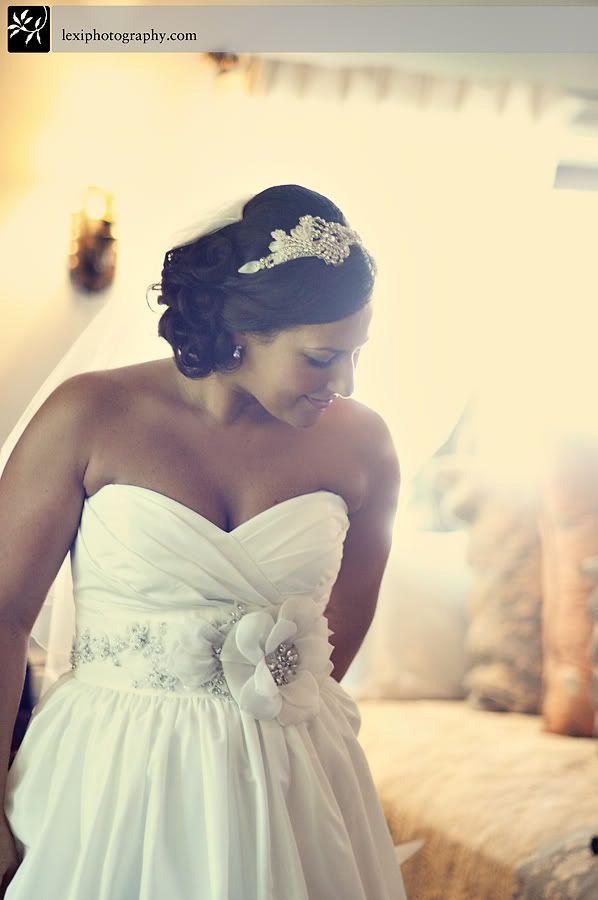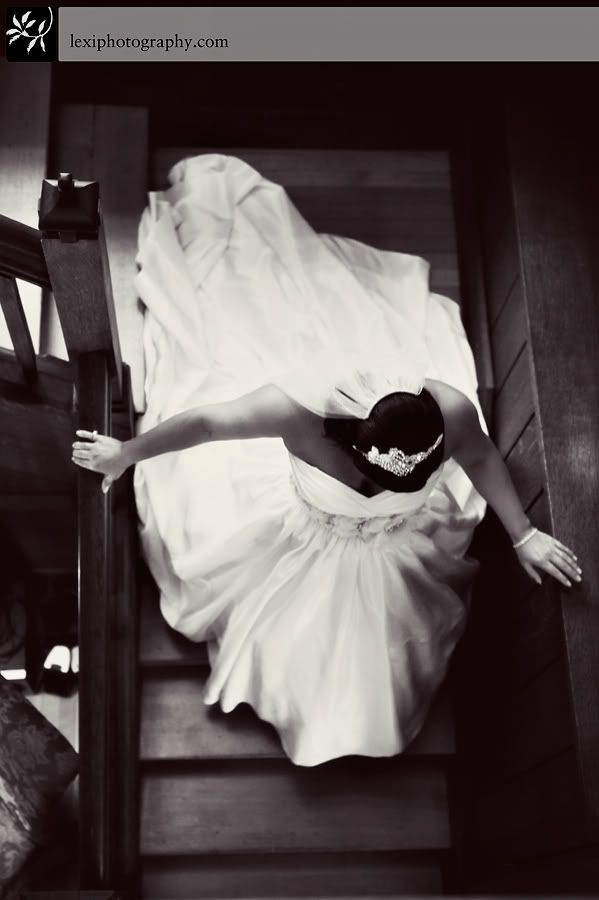 These great moments were grabbed by Nicole. Reason #1014 why 2 photographers is better than one :)

Always a favorite moment.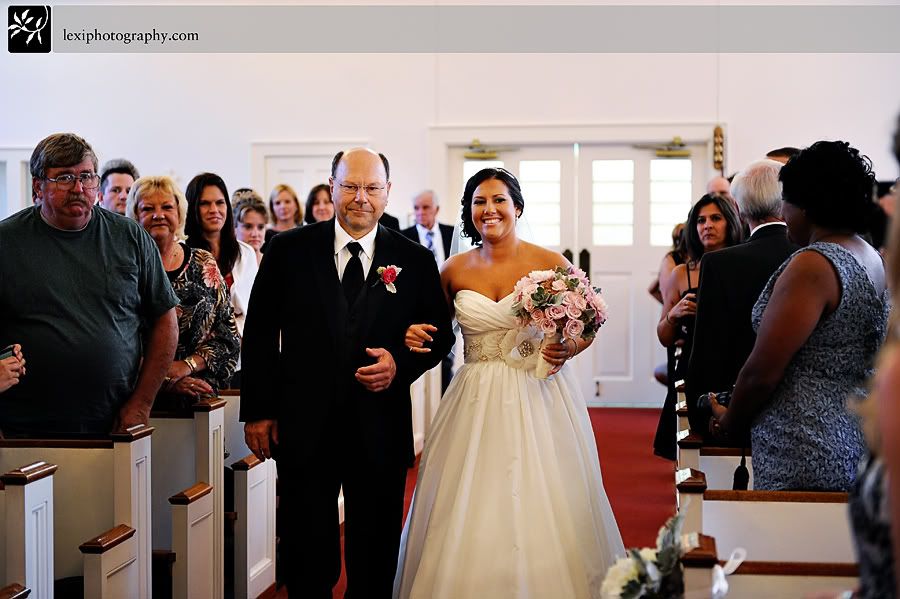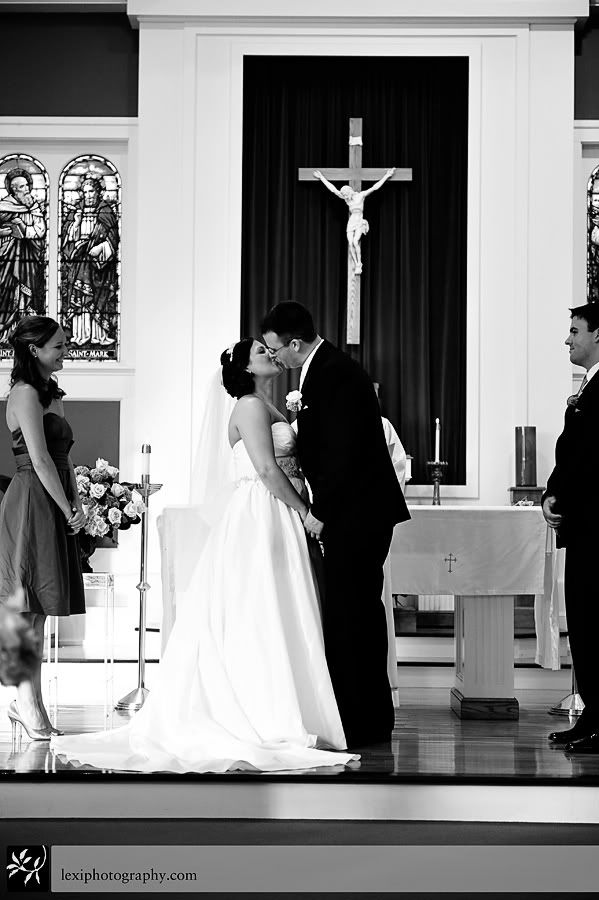 Back at Willowdale the girls were looking gorgeous. Seriously ladies. Gorge!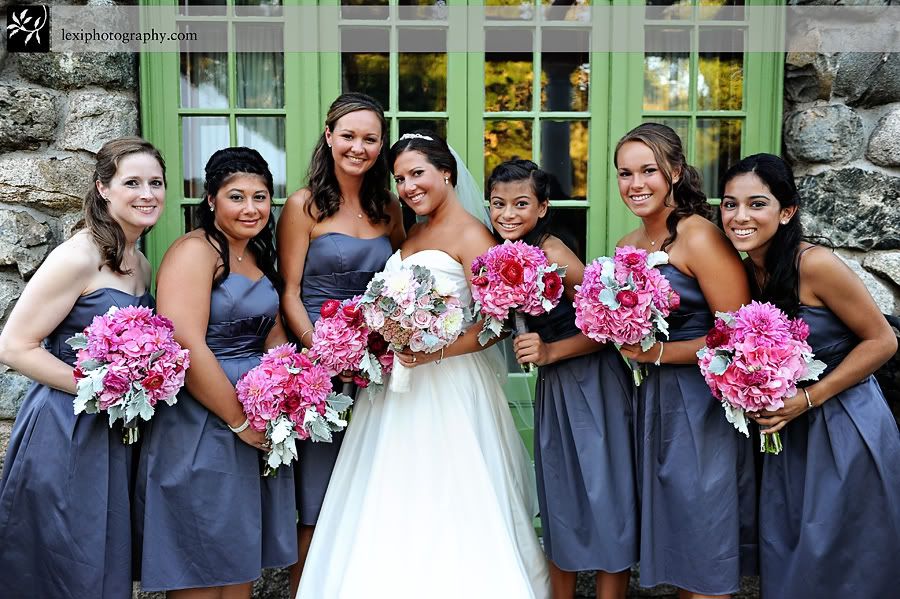 The whole party looked kind of awesome though.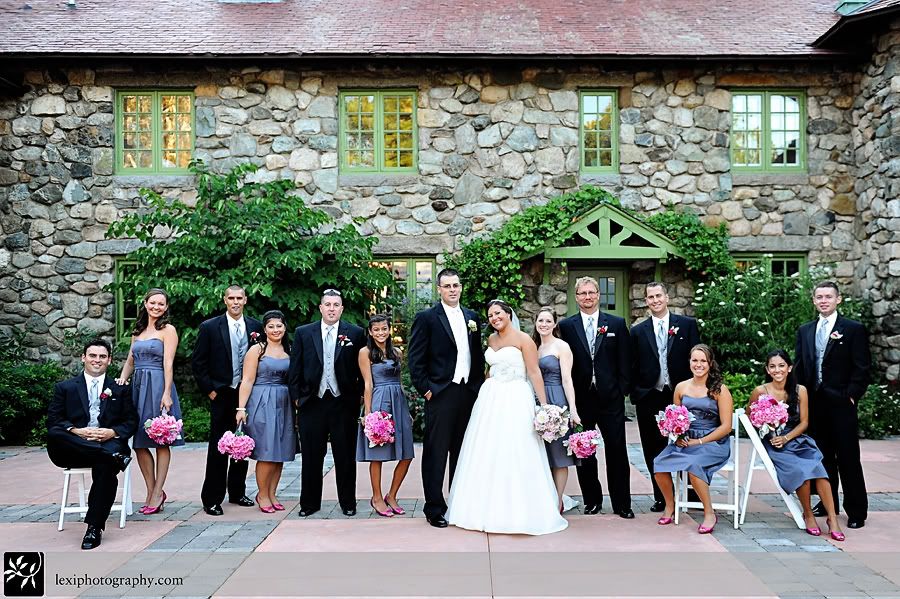 And were fun. Even when they think I'm crazy:)

The guys were really hard to rally together.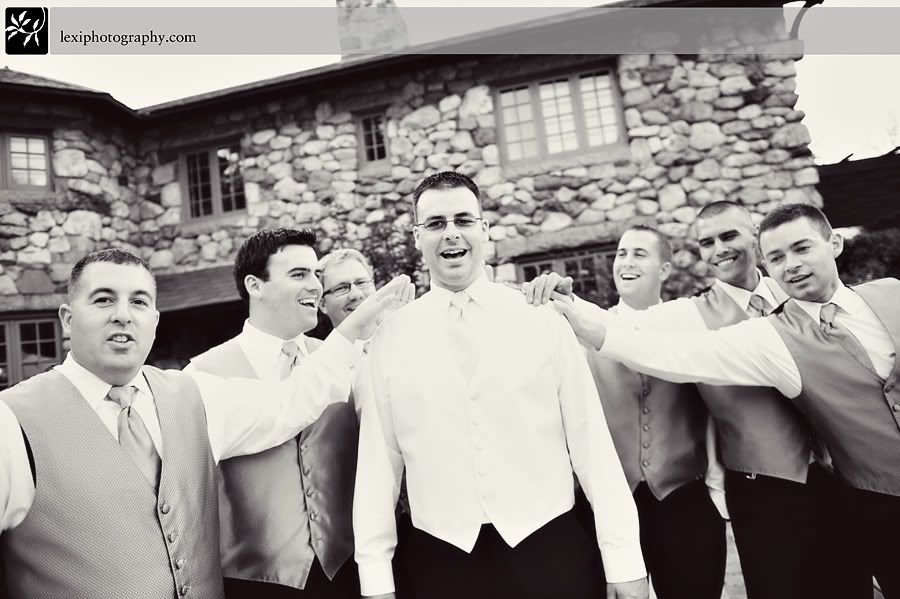 But they were looking quite dapper. Gah I'm a sucker for a man in a vest…or a group of men in vests:)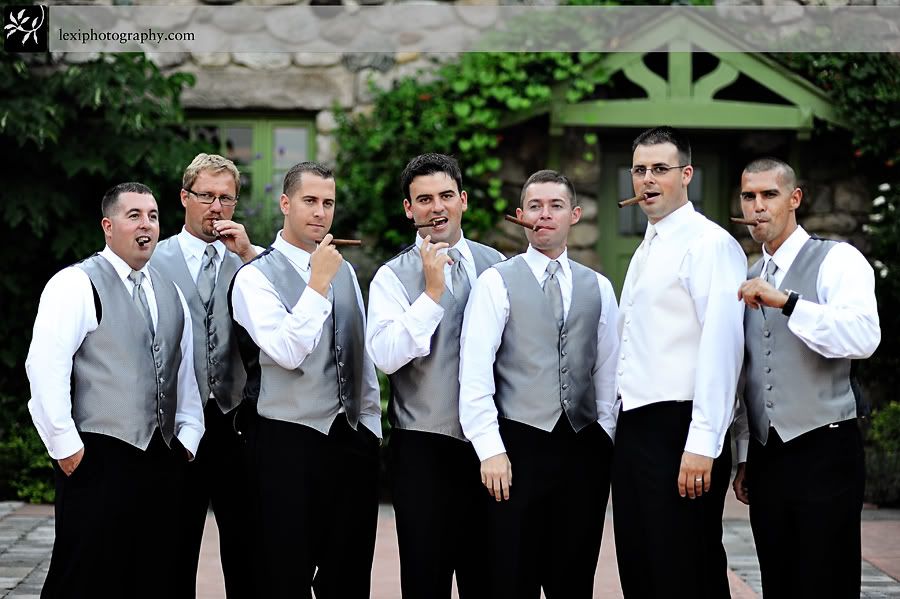 A little bling and a little pink.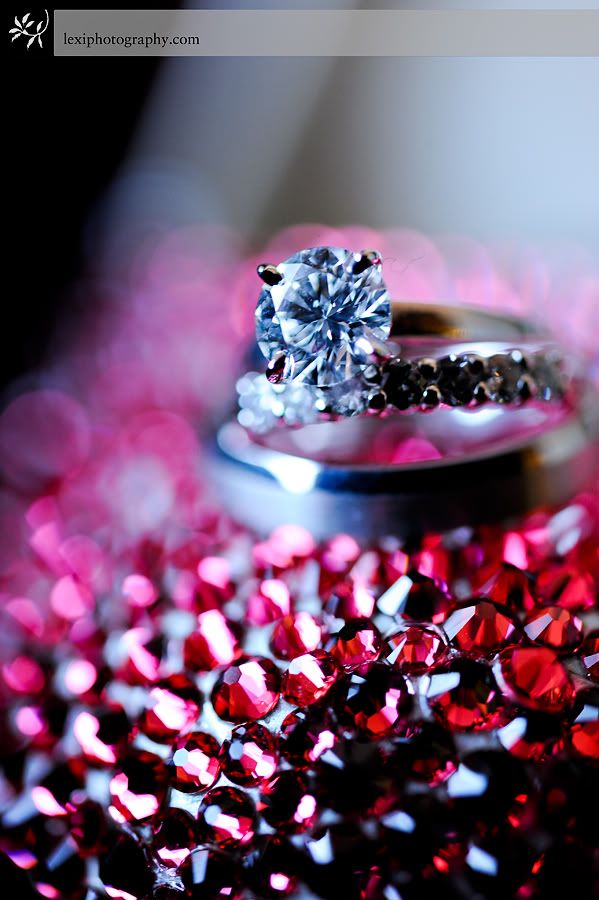 Nicole grabbed this. I just like it:)

The flowers were done by Dogwood Floral Design, she always does a fantastic job.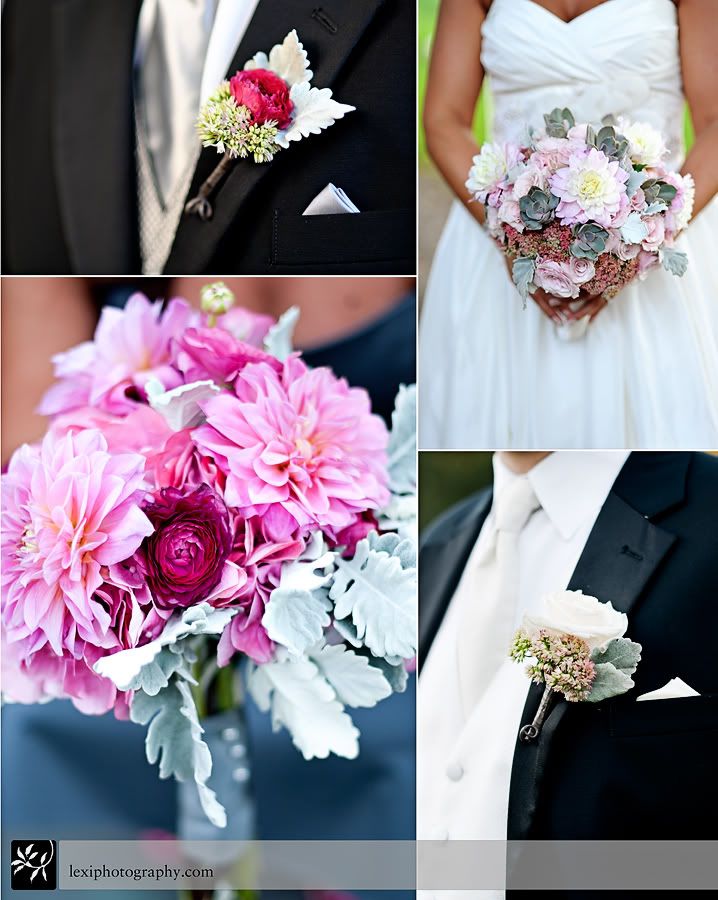 I couldn't get over the amazing light we got that night.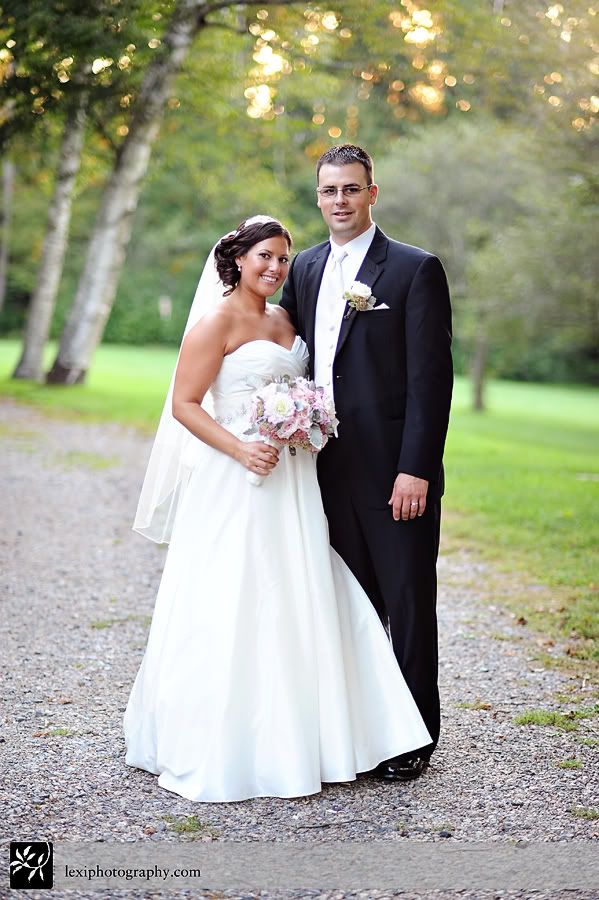 It was simply awesome.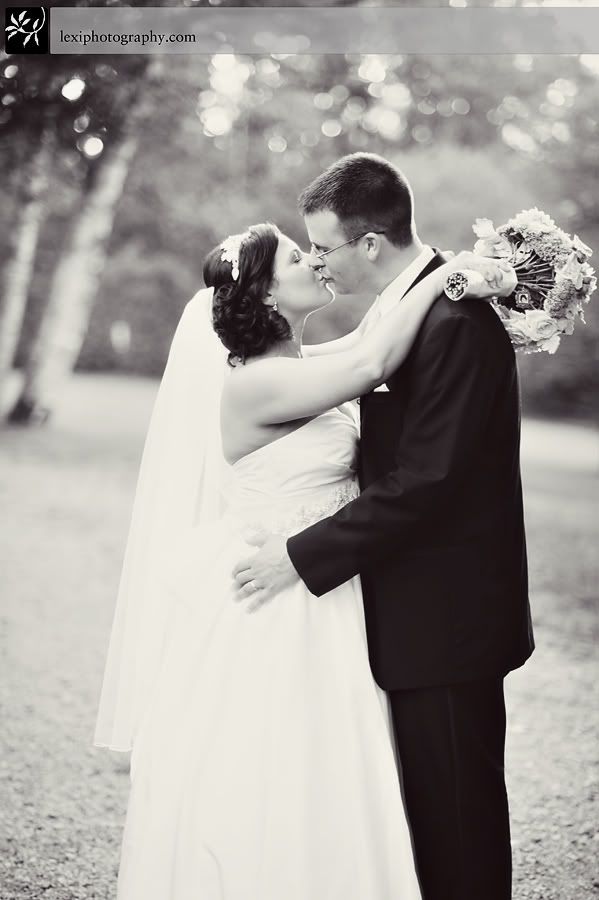 Told you I couldn't take a bad photo of Leah:)

Not too bad yourself though Brian! I love this one.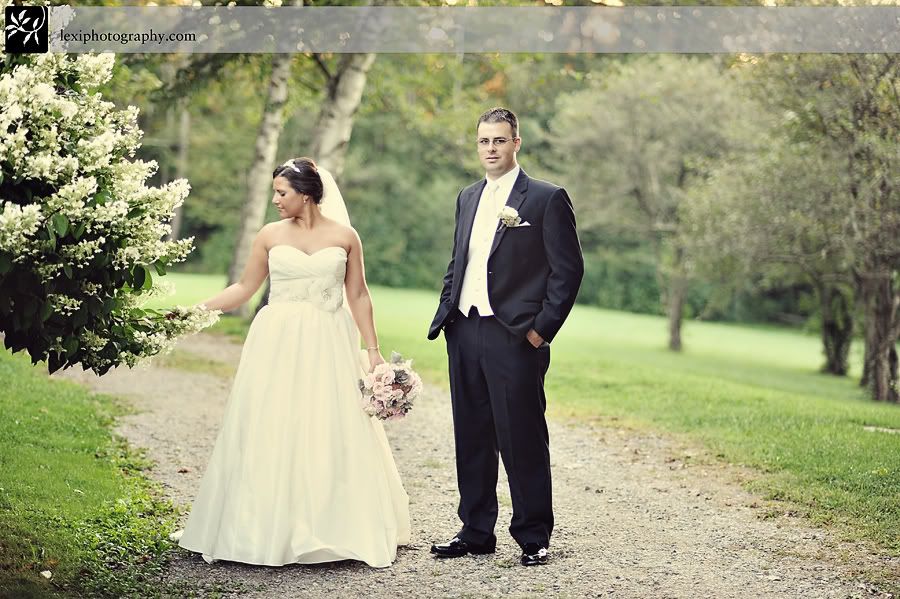 The green framing and the gray stone at Willowdale just makes me happy. Oh, and so don't my adorable couples:)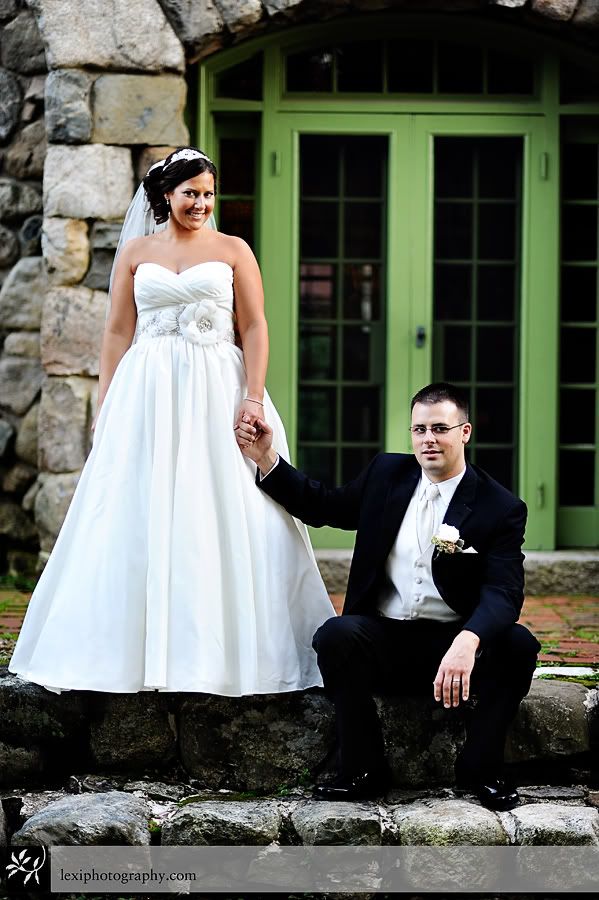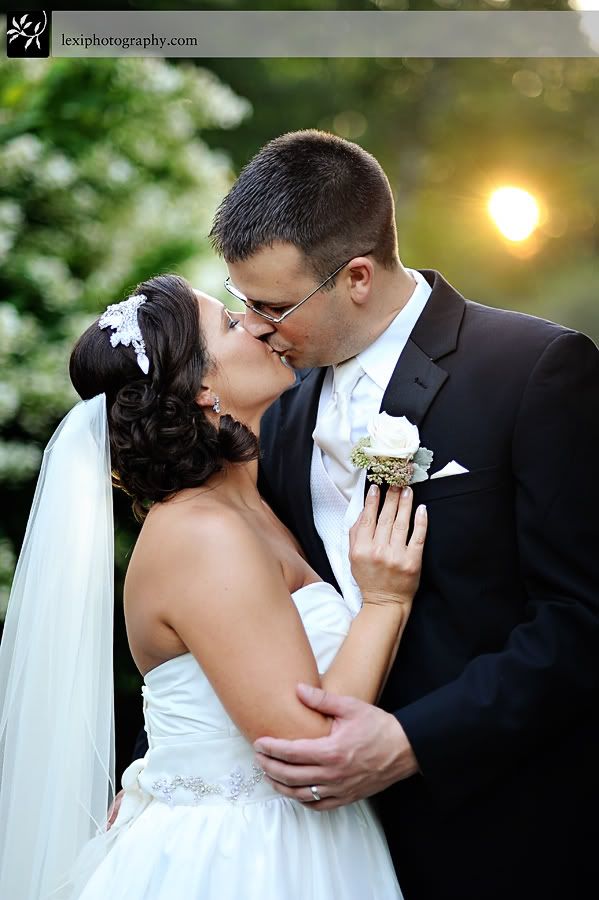 This is a favorite too. I just love it!

Helllloooooo pink shoes!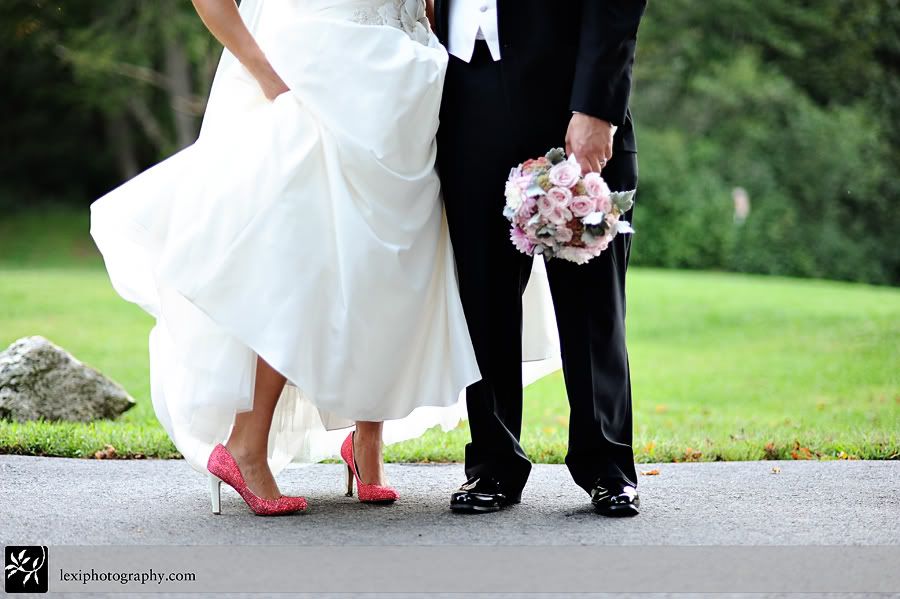 Leah, you amaze me.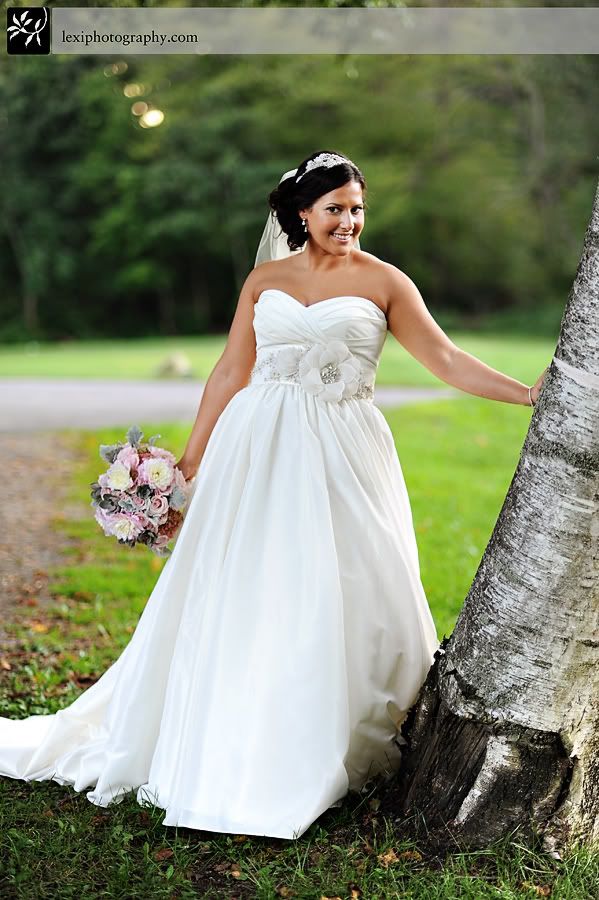 The details were lovely.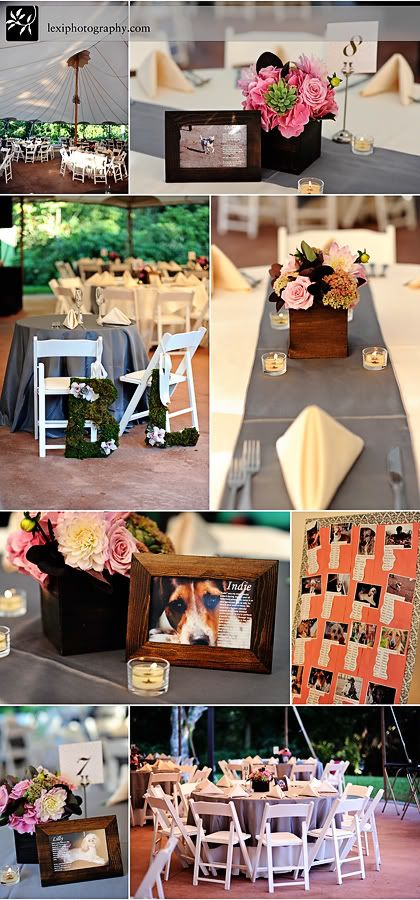 First dance.

Here are a few examples of the awesomeness that went on on the dancefloor!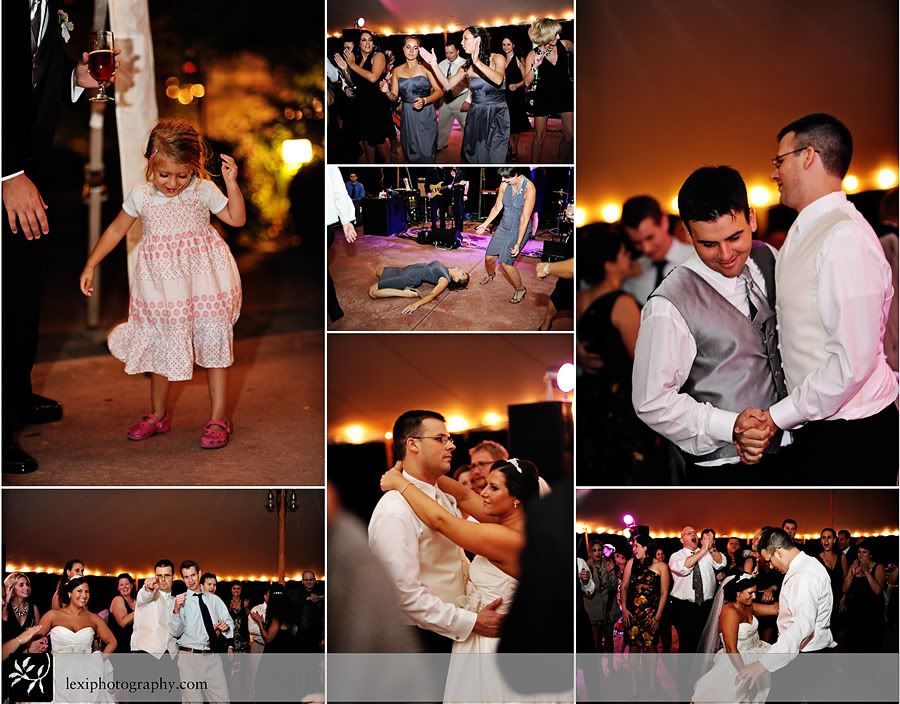 And here are a few examples of the awesomeness that is Leah & Brian and their friends:)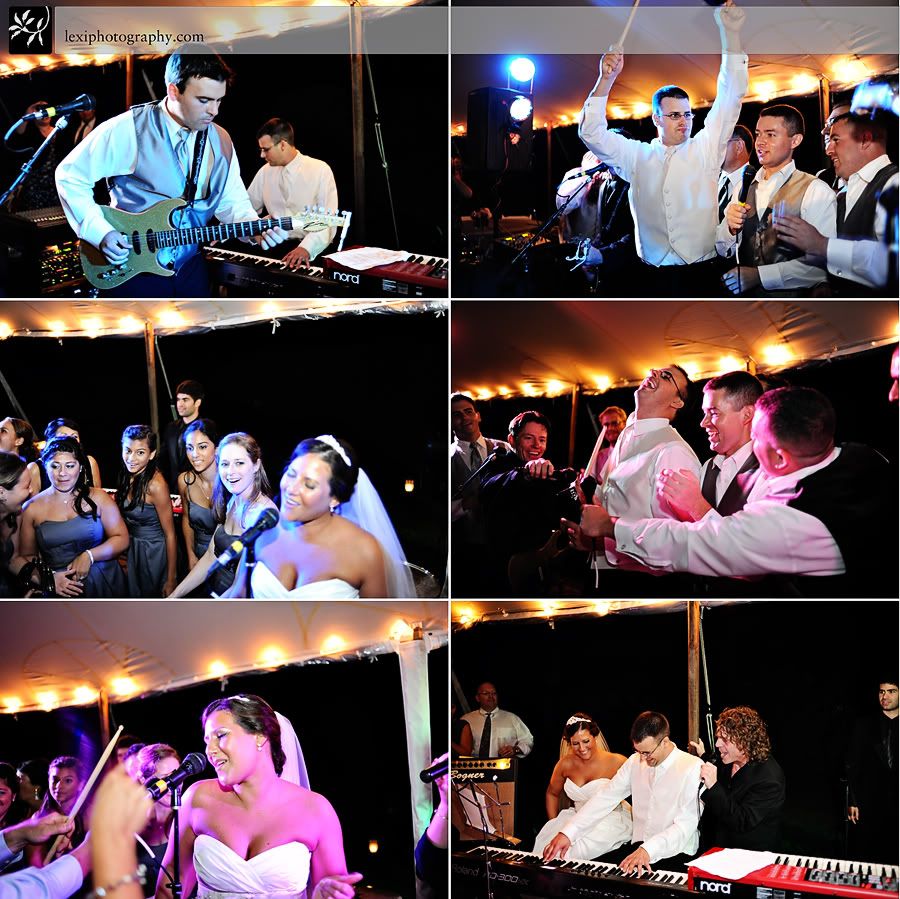 Credits:
Gown: Watters
Bridal Boutique: Madeline's Daughter
Bridesmaids Dresses: Priscilla of Boston
Groom & groomsmen attire: Men's Wearhouse
Hair & Makeup: Bella Vita Salon & Spa
Flowers: Dogwood Floral
Church: St. Rose of Lima Parish
Venue: Willowdale Estate
Band: Men In Black